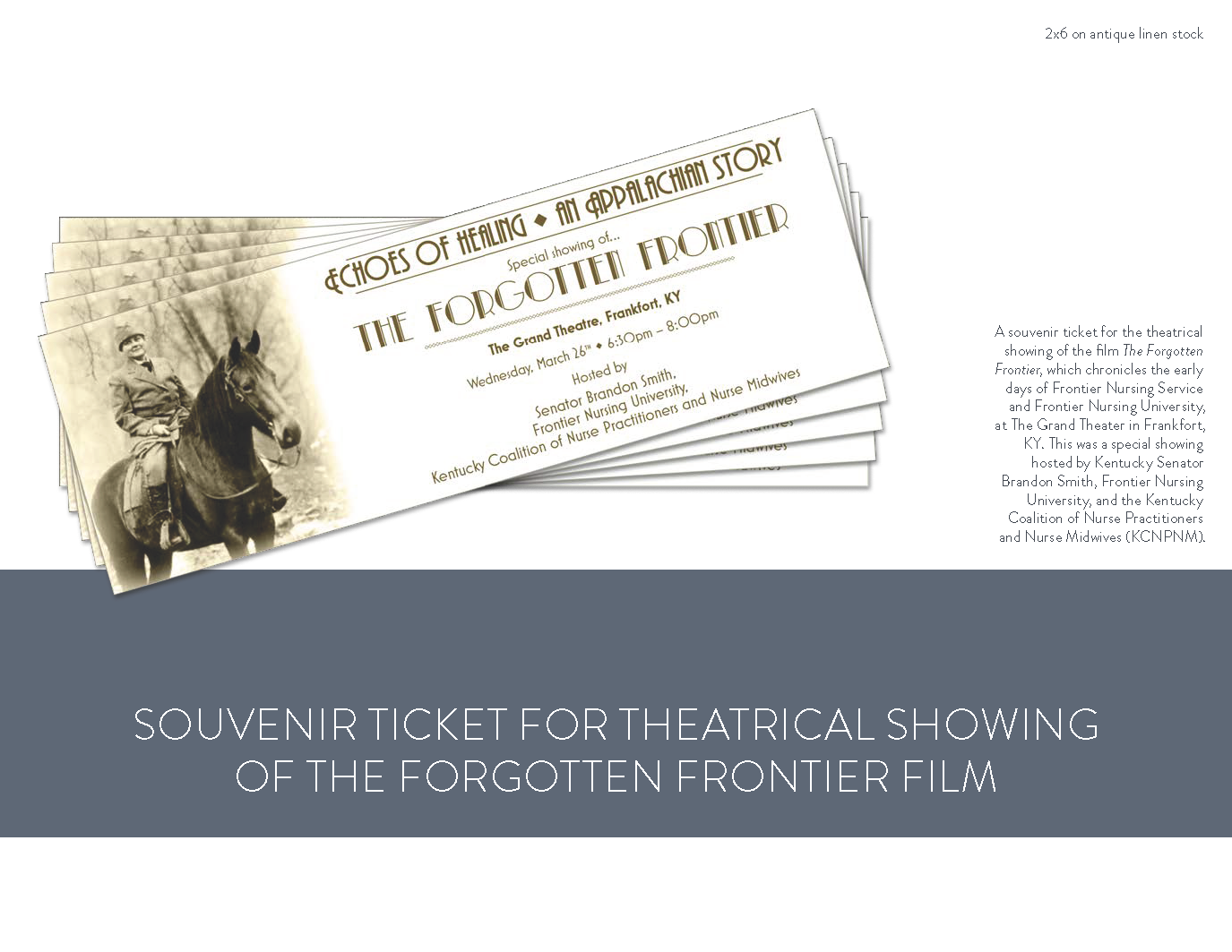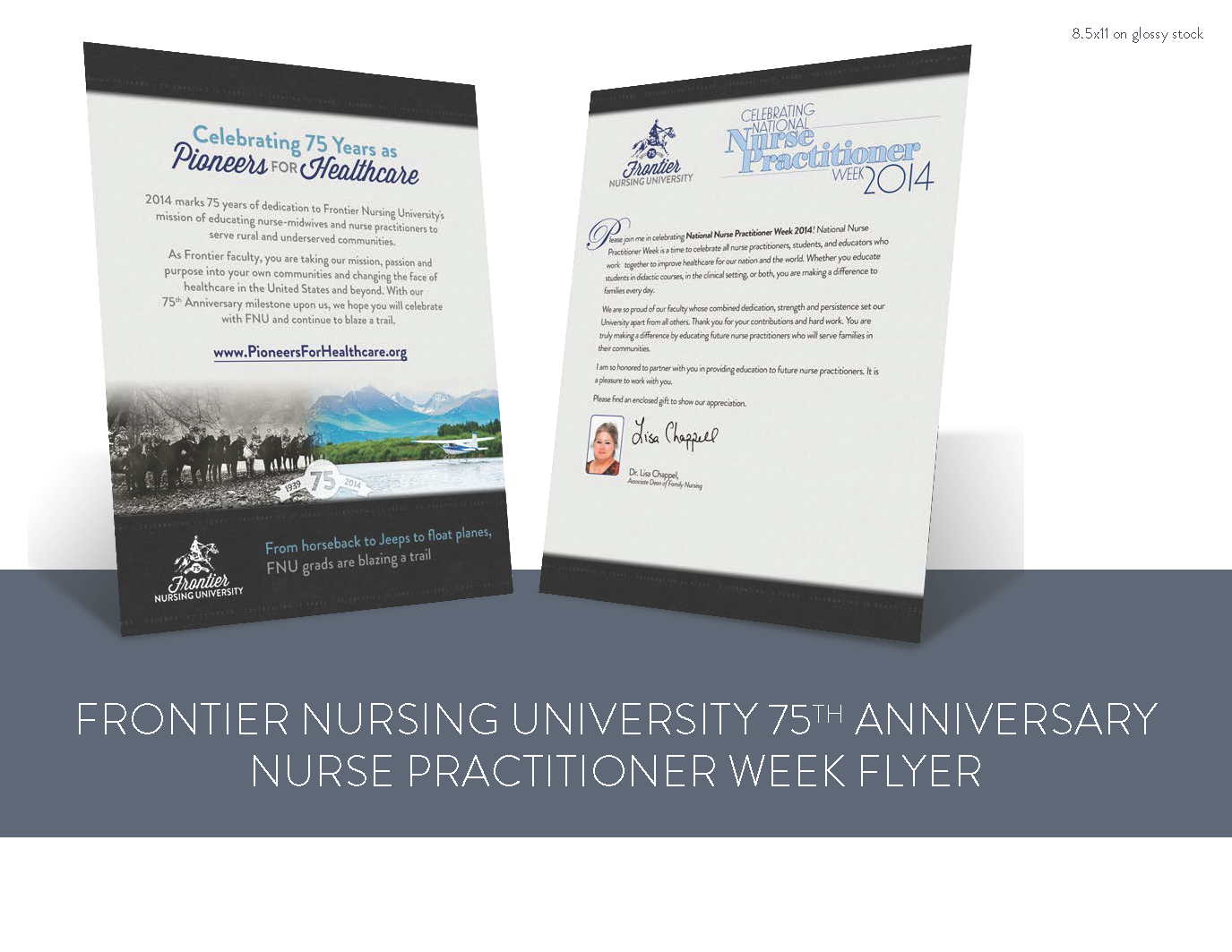 Below are other projects done while at Frontier Nursing University.
Below are excerpts from the

Beyond the Frontier

Alumni Magazine.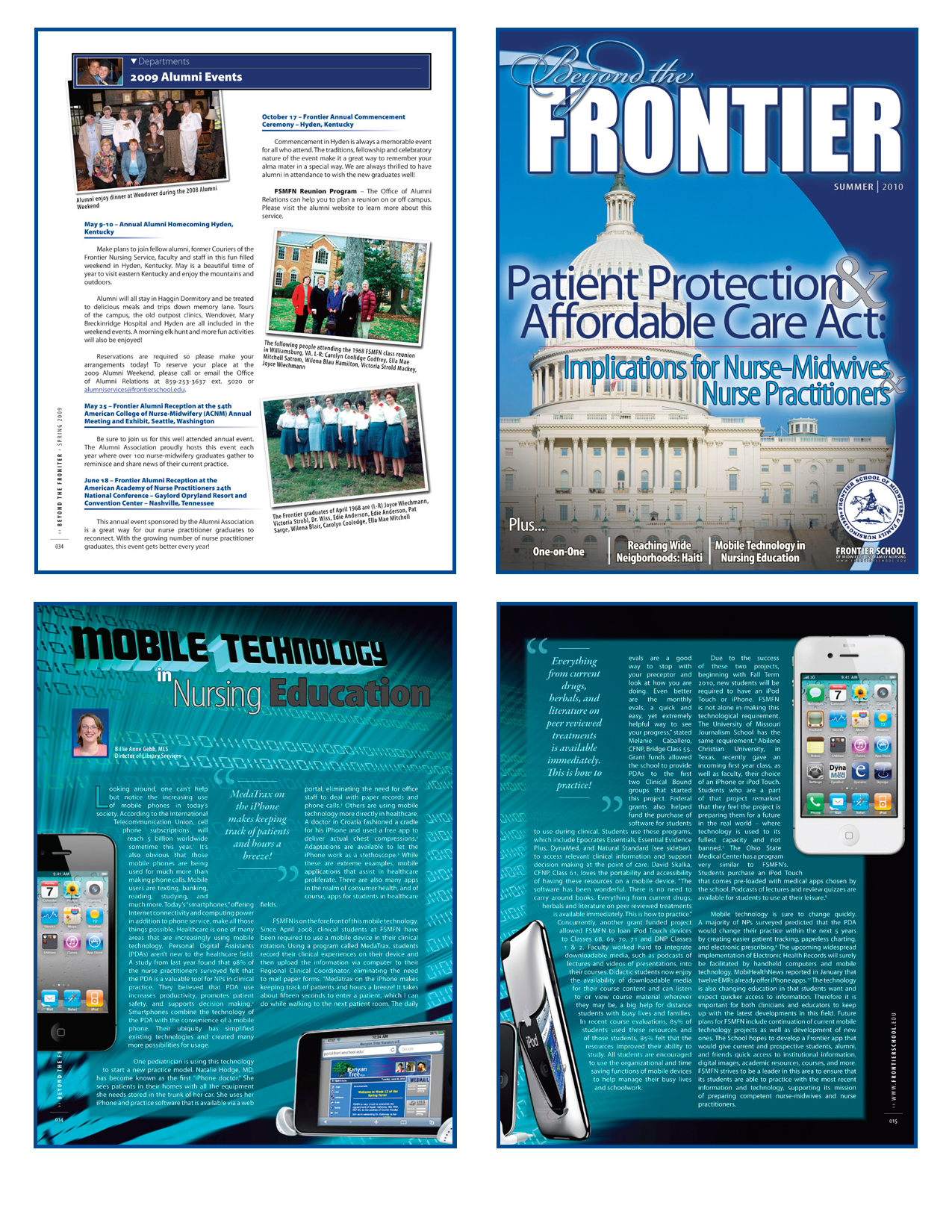 Below are flyers for the ADN-MSN Bridge program as well as the Post-Masters DNP program. These designs also reflect the old school name before it became Frontier Nursing University.
Below are examples of a Holiday card that was sent from the President's office. Also there are examples of postcards that were distributed as part of a marketing effort for the Midwifery program.
The first piece below is a coupon for a discount on the application for the midwifery program. The next items are excerpts from the annual President's Report.
Below is a flyer for the PRIDE Program which was a program developed for recruitment and retention in nursing education that focused on diversity. Below that is a brochure for the PRIDE Program.